Sunday 8th March is International Women's Day. This year's theme is "An equal world is an enabled world". IWD 2020 brings MISSIONS to help forge a gender-equal world. One of which is "to celebrate digital advancement and champion the women forging innovation through technology".
Here at ICP Search, we're proud to have a gender ratio of 4 women to 5 men across our consultants and 50% of our leadership team is female! It's no secret that a diverse team creates different viewpoints, ideas, and market insights, which enables better problem-solving. If you needed more evidence that gender diversity benefits business, have a look at this blog by womenintech.co.uk.
Just 16.8 per cent of people working in the UK tech sector are women… Additionally, only 5% of leadership positions in the technology industry are held by women.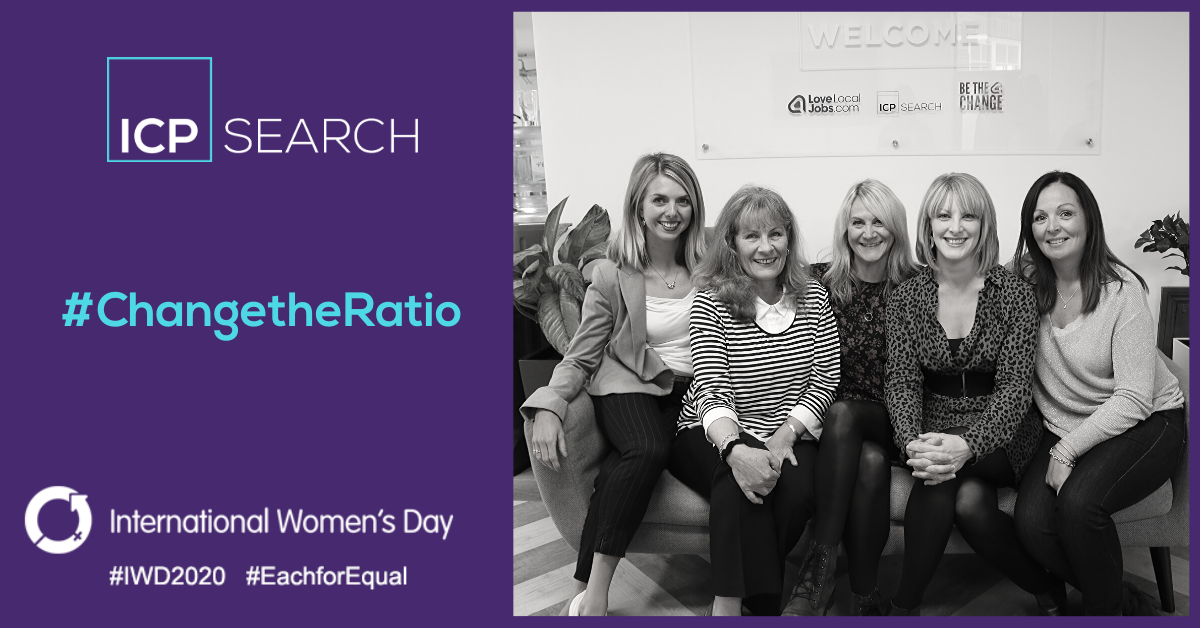 Here are some of our favourite quotes from women in tech:
"Recognize and embrace your uniqueness...Being a Black woman, being a woman in general, on a team of all men, means that you are going to have a unique voice. It's important to embrace that." - Erin Teague, Head of Product at YouTube Sports
"I think it's very important to get more women into computing. My slogan is: Computing is too important to be left to men." - Karen Spärck Jones
"We need women at all levels, including the top, to change the dynamic, reshape the conversation, to make sure women's voices are heard and heeded, not overlooked and ignored." - Sheryl Sandberg COO of Facebook.
"The quality, relevance, and impact of the products and services output by the technology sector can only be improved by having the people who are building them be demographically representative of the people who are using them." - Tracy Chou, Software Engineer at Pinterest
"Women no longer have an 'if I can' mindset. Now it's more about 'how I can'— be in tech, start something in tech, fund something in tech. That shift is exciting! And it happened because we created a network where we show, daily, that women are innovating." - Shaherose Charania, Co-Founder and CEO of Women 2.0.
"Having role models who are the same gender as you, who look like you, who came from a similar background as yours, can go a long way." - Alisha Ramos, Senior Front-End Designer at Vox Media.
If you'd like to learn more about our team or get in contact, click here.